Ordination of Ten(10) New Priests Held at the Sacred Heart Cathedral, Warri on August 15, 2017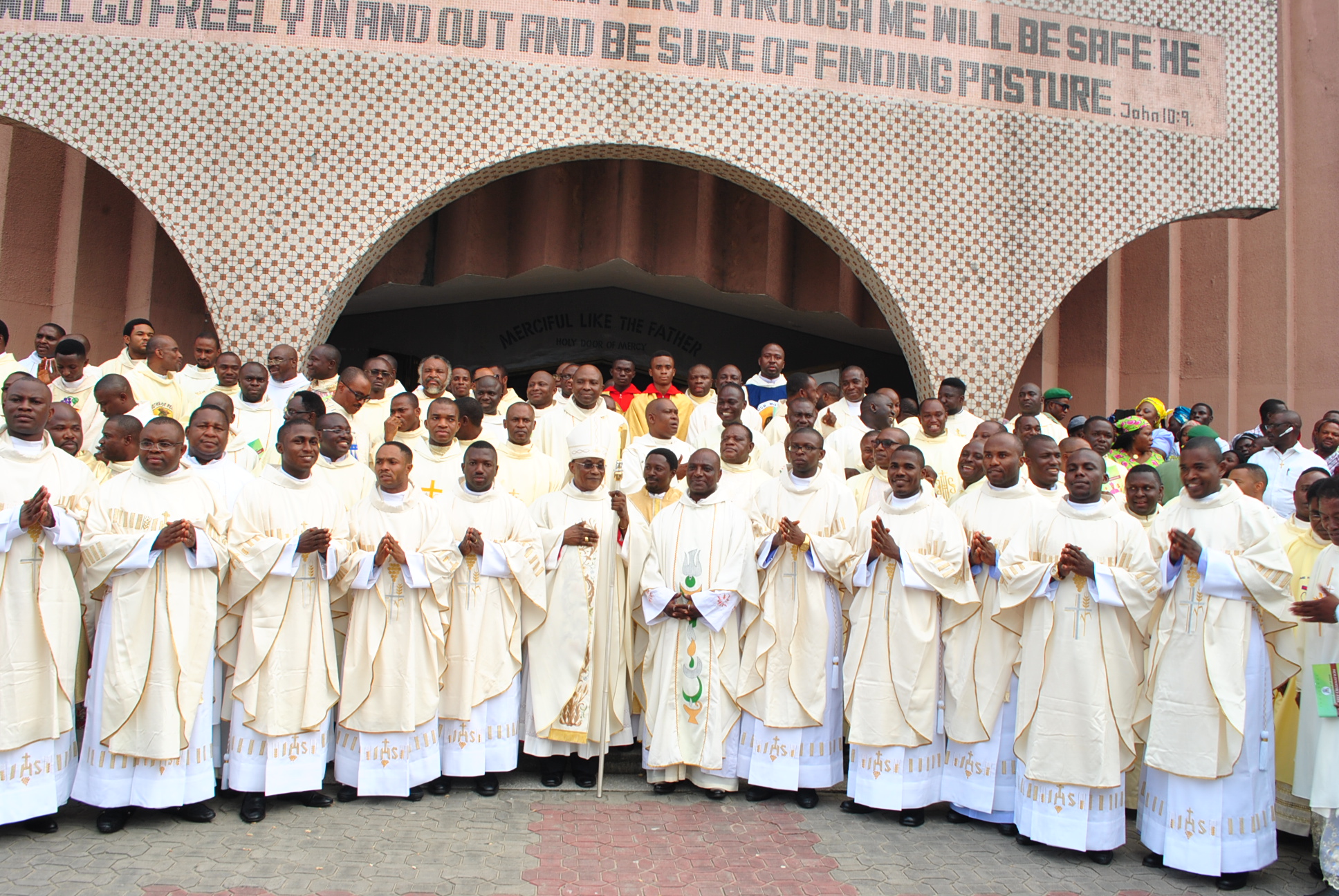 The Catholic Diocese of Warri Ordains Ten(10) Priests.
The Catholic Diocese of Warri has been blessed with ten newly ordained priests. The mass of the Ordination started at about 10:00am on Tuesday August 15, 2017 at Sacred Heart Cathedral Warri with the Bishop of Warri Diocese, Most Rev. John Oke Afareha as the ordaining prelate. The ceremony was graced with a large number of priests, religious, and lay faithful from within and outside the diocese.
In his homily the Bishop urged the ordinands not to look back anymore since they have encountered several hurdles, hazards and troubles on the way but have overcome all that through the grace of God. He urged priest not to carry along luggage in their priestly vocations, noting that the most important thing in the priesthood is, service to God and His people and collaboration with the Local Ordinary of the Diocese from whose priesthood we share.
There was a thunderous applause at the end of the rite of ordination when the newly ordained priest took their seat in front of the alter beside the Bishop.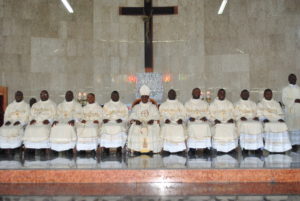 The newly ordained priests include Rev. Frs. Adidi Peter Mamuromu, Dedekuma Peter Oghenevwede, Eghrudhe Charles Ewomazino, Ezeibenne Paul Onyemachukwu, Igbinovia Benjamin Osamudiamen, Nakpodia Damian Mudiaga, Nwabuifeukwu Anthony Chukwuemeka, Ogbonna Vitus Tochukwu, Ogun Festus Avwerosuoghene and Orugbo Telesphonerus Oseromome. At the close of the Holy Mass at about 20:30, a brief reception was held in their honour. Congratulations to the Catholic Diocese of Warri and her newly ordained priests. We wish them a fruitful ministry in the Lord's vineyard.