Don't be scared of people who can kill the body, Most Rev. Afareha admonishes, Confirms 236 at Oleh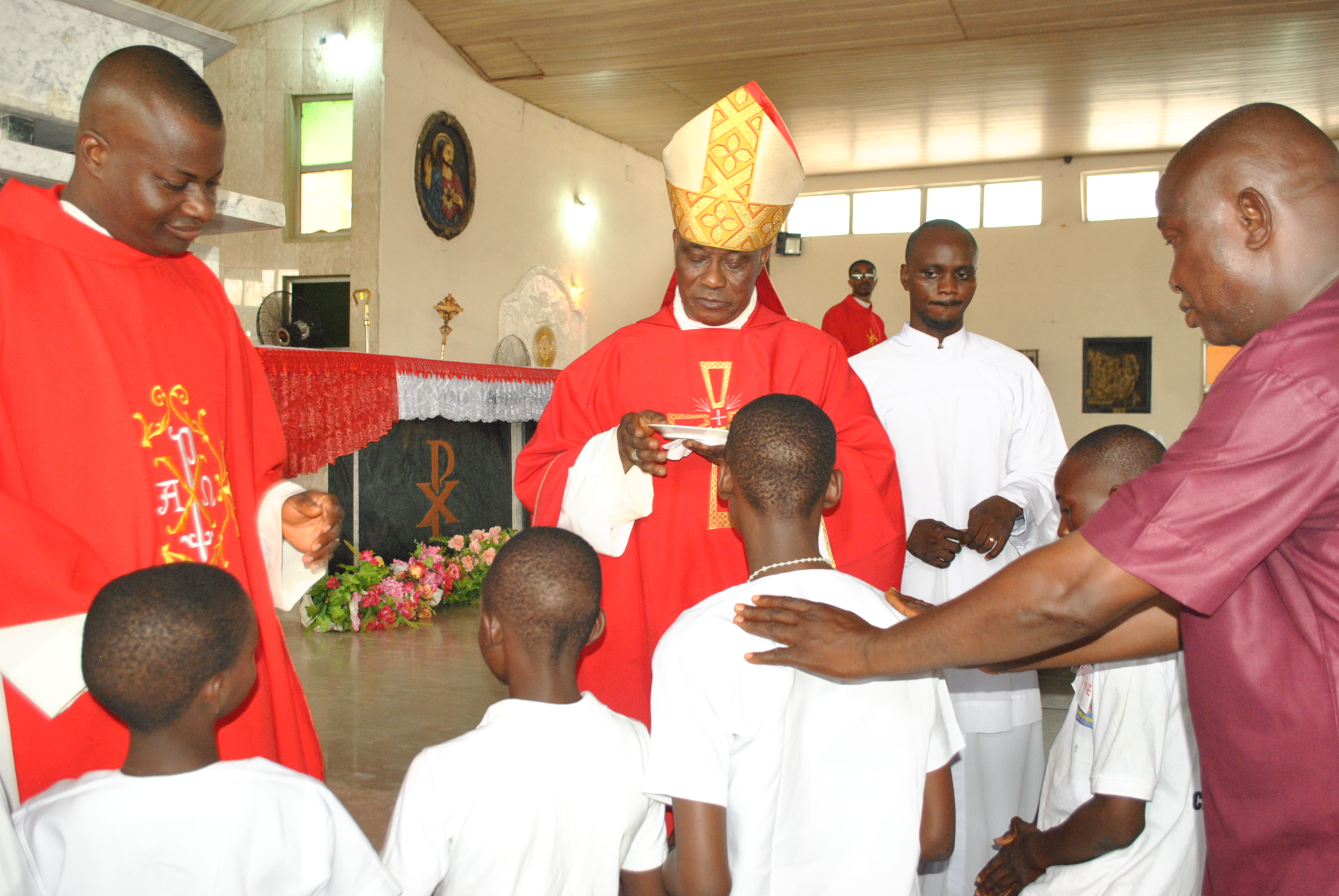 MOST Rev. John Oke Afareha, Catholic Bishop of Warri Diocese has charged the 236 newly confirmed candidates not to be afraid of those who can only kill the body but fear the one who can kill the body and the soul. The Bishop gave this exhortation at St. John the Baptist Catholic Church Oleh on Sunday, June 25, during his one day pastoral visit to the region. Concelebrating with the Bishop were the Episcopal Vicar of Oleh Pastoral region and the dean of Oleh deanery, Very Rev. Fr. Dr. Edwin Erhimeyoma, Cletus Okafor, (Bishop Secretary) Rev. Frs., Israel Inaede, Cletus Enwefah, Paul Akpebe, Francis Adjagbara and other Priests and religious.
While commending the people of Oleh community and the Catholic community in Oleh for their warm welcome, the Bishop said it is a sign that the word of God is gaining ground. He thanked the parish priest of Oleh, the CMO, CWO CYON, CBA, CGA, parish pastoral council and the entire lay faithful for making themselves available as agents of evangelization in the region and the for the entire Church of Warri Diocese.
Bishop Afareha while admonishing the newly confirmed candidates said; the Holy Spirit which came down on the Apostles on the day of Pentecost is the same Holy Spirit we have today which makes us adult by joining the labour force of the church.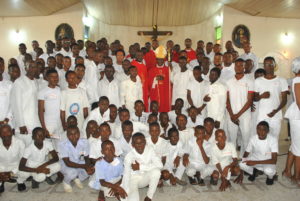 He added that the Holy Spirit makes us strong and a perfect Christian and urged them to go and make disciples of all nations by doing the work of Christ day after day by bringing Christ to the people and bringing the people to Christ. A perfect Christian he said; is a soldier that is well equipped for war as confirmation equips us with the seven gifts of the Holy Spirit and the twelve fruits of the Holy Spirit. The Bishop also congratulated the parishioners of St. John the Baptist for opening St. Mary Magdalene Mass centre.